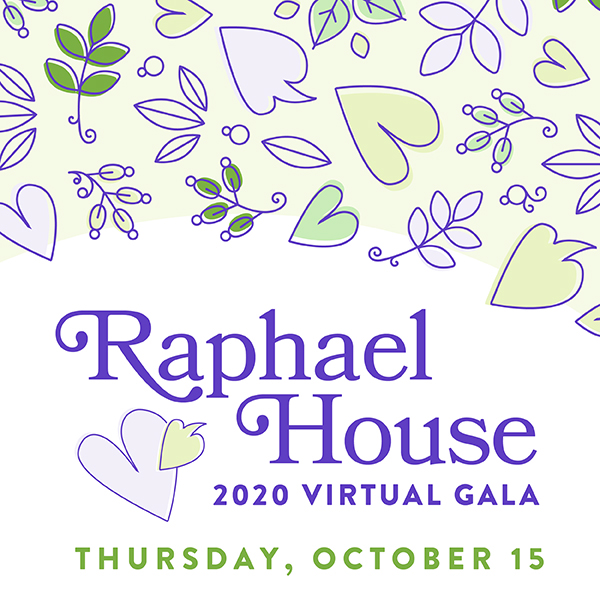 Raphael House Gala 2020
An online celebration of hope, safety, and stories of strength
From our living room to yours, we're excited to gather online and show you behind the scenes like never before! Join us to lift up survivor voices, as we work together to build a future without violence.
Thursday, October 15, 2020
Pre-show 6:30pm | Live broadcast 7-8pm
Learn More and tune in
Upcoming Events
11.1 Donate through the Give!Guide
Support survivors through every gift.
11.7 Spread holiday cheer to survivor families!
Help bring joy and hope to survivor families this holiday season!
12.3 Donation Drop-off from 11am-1pm
Deliver items to support survivor families.