PREVENTION EDUCATION
We recognize that dating violence is prevalent and effects many young people. The most recent local study found that 75% of teenage girls from North and Northeast Portland were impacted – either personally or in their circle of friends.
For more than a decade, we have worked to break the cycle of violence via prevention education in schools and the community. Studies show that violent behavior typically begins between the ages of 12 and 18, and we believe that by focusing on prevention in grades 6-12, students will be more equipped to build healthy relationships and respond to address abusive behavior.
Our focus remains on changing the cultural norms that allow for domestic and sexual violence to happen, in order to build a safer community for everyone.
Learn more about our work in schools here.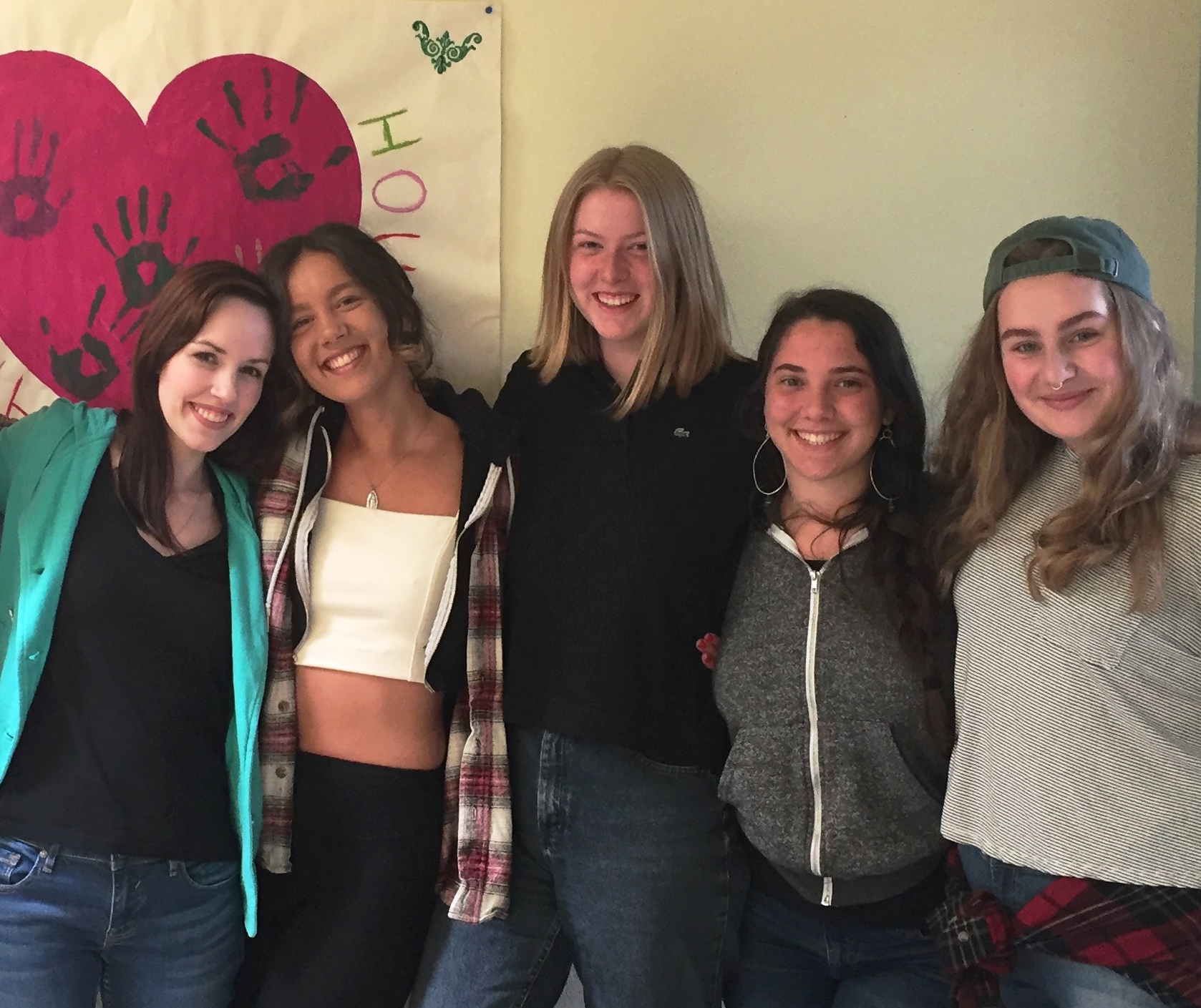 Peer Educators
Our youth volunteers support with prevention workshops and at events. We're proud to empower teens to have a voice and support one another! Click here to learn more.
COMMUNITY RESOURCES

SMYRC (Sexual & Gender Minority Youth Resource Center) has two Portland locations and provides a safe, supervised,  harassment-free space and positive activities for sexual and gender minority youth ages 13-23.
Love is Respect is the National Domestic Violence Hotline's  teen-specific resource with information about dating abuse and healthy teen relationships for teens and adults. Check out their interactive safety planning guide or download college- and high school-specific resources.
Break the Cycle inspires and supports young people to build healthy relationships and create a culture without abuse.
TEAR (Teens Experiencing Abusive Relationships) was founded by teens in 2003 with the mission to prevent dating abuse through education.
Sexual health promotion is violence prevention!
Working to prevent sexual and domestic violence goes hand in hand with promoting healthy sexuality and relationships. According to the CDC (Centers for Disease Control and Prevention), evidence shows that teaching safe and healthy relationship skills to youth and promoting healthy sexuality are strategies and approaches that can successfully prevent violence.
Scarleteen is an inclusive, comprehensive, supportive resource for sexuality and relationships information for teens.
Our friends at Planned Parenthood Columbia Willamette provide evidence-based sex education.
IMPORTANT NUMBERS
Confidential support is available 24/7
Oregon YouthLine
(877) 968-8491
Text teen2teen at 839863*
Chat at oregonyouthline.org
The Oregon Youthline is a free, confidential teen-to-teen crisis and help line.
Teens are available to help daily from 4-1Opm Pacific Time (adults are available at all other times).
National Domestic Violence Hotline
(866) 331-9474
Text loveis to 22522 *
Chat at loveisrespect.org
The National Domestic Violence Hotline provides teen-specific resources 24/7
*Msg&Data Rates may apply on text for help services