Josefina
Josefina has built community connections that last.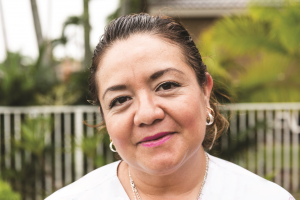 Josefina and her children moved out of our shelter and into an apartment of their own last summer, but they continue to come back each week and participate in all that our Advocacy Center offers. Even though that involves a two-hour bus ride each way, Josefina attends both our Latinas Unidas and trauma support groups, while her children take part in art and wellness activities.
Their outside support system has grown to include survivors they've connected with here. Each week, Josefina's family shares dinner with two other past residents and when she recently had surgery, these families pitched in and took care of her four children.