Tatyana
Tatyana and her children left a life of isolation.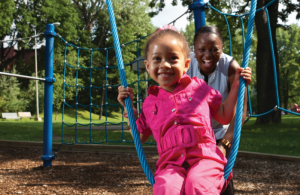 Tatyana and her five children had a lot of "firsts" at Raphael House, including petting a dog, swimming, playing in the park, and going to public school! When they arrived in our shelter, the family had been living in their car, controlled and isolated by her abuser. They were all fearful, but after participating in one-on-one and family counseling, began to open up.
Now in a safe home of their own, Tatyana's family continues to access our programs each week and is an active part of the community they've built here.